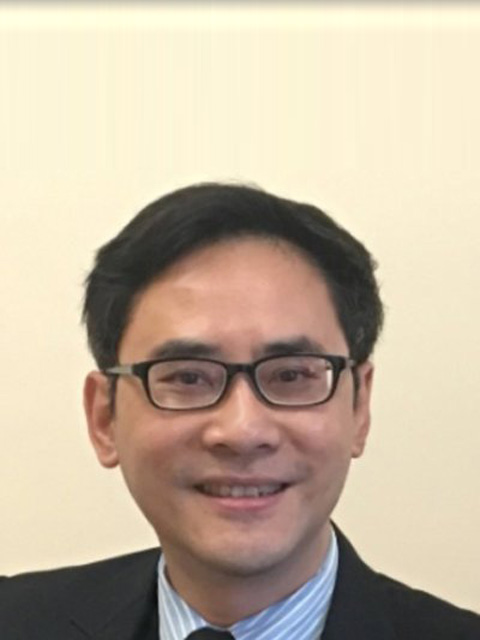 Languages: English, Cantonese, Mandarin
Positions Held
Deputy Chief of Service, Department of Forensic Psychiatry, Castle Peak Hospital
Specialist-in-charge, Forensic Psychiatric Clinic, Pamela Youde Nethersole Eastern Hospital
Visiting Consultant Forensic Psychiatrist, Siu Lam Psychiatric Centre
Visiting Consultant Psychiatrist, Rehabilitation Group, Lai Chi Kok Reception Centre
Member of Guardianship Board under Labor Department, HKSAR
Member of Hospital Management Committee, Castle Peak Hospital
Member of Medical Committee of Castle Peak Hospital
Honorary Clinical Associate Professor, Department of Psychiatry, the University of Hong Kong
Trainer (Forensic Psychiatry) of Hong Kong Central Academic Course, Hong Kong College of Psychiatrists
Qualifications
Bachelor of Medicine and Bachelor of Surgery, University of Hong Kong
Masters in Criminology, University of Hong Kong
Member of the Royal College of Psychiatrists, United Kingdom
Fellow of the Hong Kong College of Psychiatrists
Experience
General adult psychiatry, addiction psychiatry, child psychiatry, forensic psychiatry, correctional psychiatry
Extensive experiences in psychiatric risk assessment, management of mentally-disordered offenders in different settings (e.g. correctional, community, outpatient and hospital settings), and forensic psychiatric assessment
Had submitted over 3,000 psychiatric reports to the Court
Been repeatedly appointed as psychiatric expert witness in the Court
Acted as medical (Panel B) member of Guardianship Board to conduct hearings in order to make guardianship orders for people aged 18 years and over with decision making incapacities
Conducting psychiatric assessment and preparing forensic reports for Non-Refoulement Claimants under Unified Screening Mechanism of Immigration Department, HKSAR
Selected Publications
Choi, W. K. (2005). Pathological gambling: A literature review of the biomedical models. Dissertation for Part III Fellowship Examination, Hong Kong College of Psychiatrists.
Wong, J.O.Y., Leung, S. P., Mak, T., Ng, R. M. K., Chan, K. T., Cheung H. H. K., Choi, W. K., Tsang, A. W. K. (2006). Plasma clozapine levels and clinical response in treatment-refractory, Chinese schizophrenic patients. Progress in Neuro-psychopharmacology & Biological Psychiatry 30 (2006) 251 – 264.
Every-Palmer, S. Brink, J., Chern, Choi, W. K., Hern-Yee, J.G., Greem, B., Heffernan, E., Johnson, S. B., Kachaeva, M., Shiina, A., Walker, D., Wu, K., Wang, X., & Mellsop, G.(2013) . Review of Psychiatric Services to Mentally Disordered Offenders around the Pacific Rim. Asia-Pacific Psychiatry. ISSN 1758-5864.
Mellsop, G, Choi, W. K., Every-Palmer, S., Green, B., Heffernan., Ed, Kachaeva., M., Shiina, A., & Wang, X. (2016). Drug driven psychoses and legal responsibility or insanity in six Western Pacific nations. International Journal of Law and Psychiatry. dx.doi.org.
Siu, C., Agid, O., Waye, M., Brambilla, C., Choi, W. K., Remington, G., Harvey, P. D. (2014). Insight into Illness and Uncooperativeness in Chronic Schizophrenia. Schizophrenia Research 153 (2014), Supplement 1, S125–S126.
Siu, C., Waye, M., Brambilla C., Rao, S., Lam, M.H.B., Choi, W.K., Wing, Y.K. (2014). Early Sleep symptoms predicted non-remission in patients treated with citalopram for depression in STAR*D. Poster presented at the World Psychiatric Association Regional Congress. December 12-14, Hong Kong.